5 Shipping Container Homes and Their Costs
The idea of building your own home using shipping containers has become a very exciting idea to many. There are many factors to why we believe this is an amazing alternative to the classic home build option; shipping container homes are eco-friendly, time efficient, have the ability to be constructed off-grid, are flexible with construction plan, but overall the low cost of these structures is the bait on the hook.
If you are strategic with your plan and materials, you can build container homes for as low as $15,000. With that being said, they do vary depending on the location of the site. Overall, shipping container homes can range anywhere from $100 – $500 per square foot – it all depends on the level of finishes and design complexity.
There are two different sizes of containers of which you can modify; one being 20 x 8 x 8 ft. covering a surface of 160 sq. ft. and the other being 40 x 8 x 8 with a surface of 320 sq. ft. If you go the recycling route you can find previously used containers for as low as $2,500 – but again, these prices range depending on the area you are sourcing from.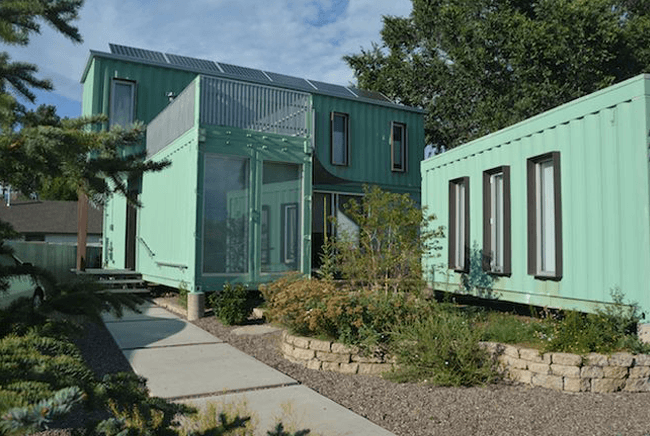 The Green House

This 2000 sq. ft home combines the industrial design on the outside with a walnut finish on the inside. The floors are made of concrete and the dual-pane aluminum windows provide natural light all year round.
This shipping container home probably goes for about $150,000-$200,000 (estimated).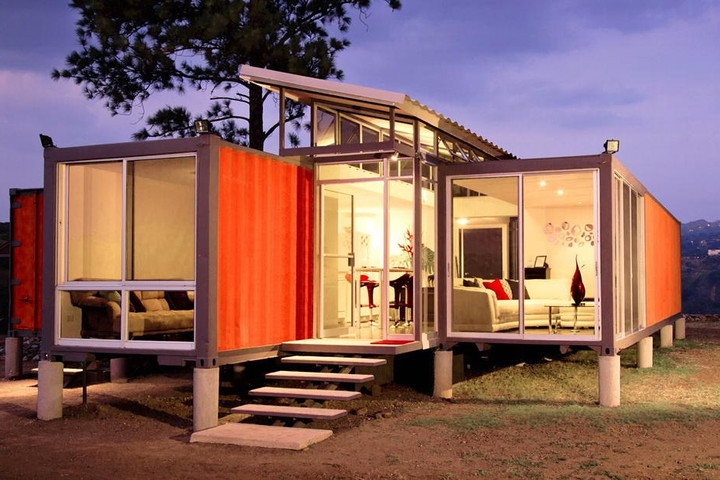 Container Guesthouse
The estimated cost to build this 1,000 sq. ft. house is $75,000 – $125,000. Using 2 x 40 ft. containers with large windows to open up the inside and to take your mind off the fact it's made of shipping containers.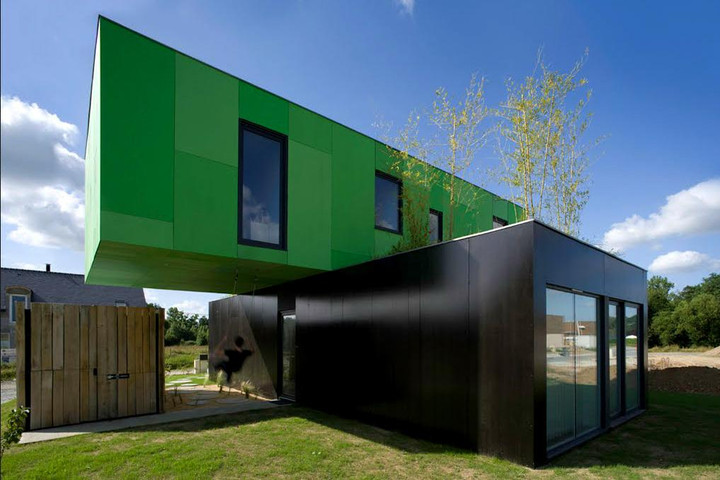 Green and Black Containers House
Estimated cost coming in at roughly $150, 000. This uniquely designed 1,119 sq. ft.container home is made of two 40 ft. shipping containers placed on top of each other.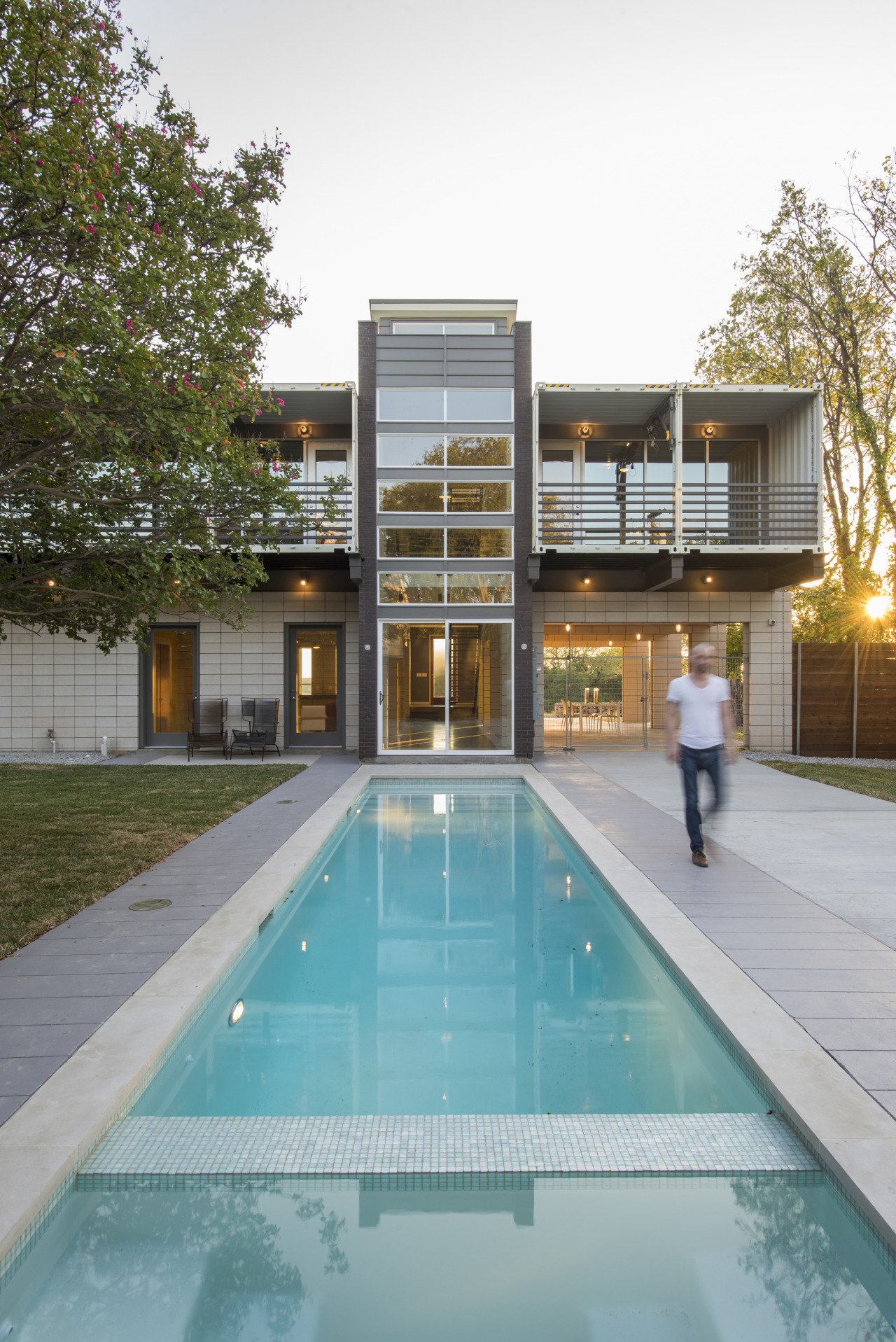 PV14 house
This metal home is comprised of 14 shipping containers designed and built for around $350,000 – $490,000 (estimated total cost to build). With a surface of 3,700 sq. ft. it features 3 bedrooms; each with its own bathroom, a garage large enough to fit 2 cars, and a roof deck.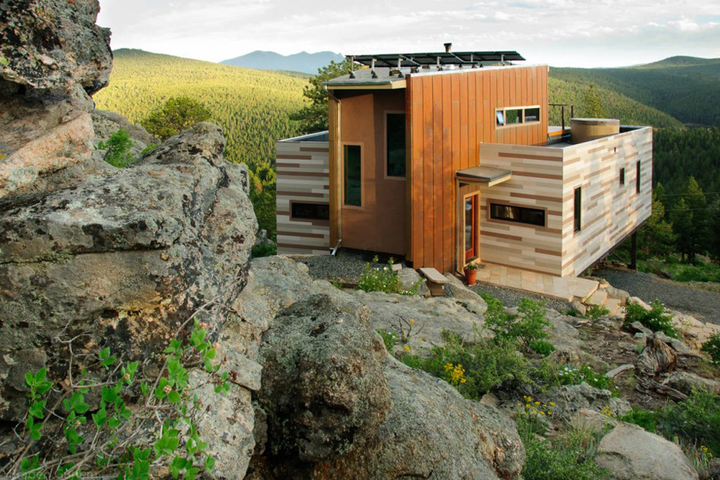 Small Container House
Made of two shipping containers and other materials, this house covers 1,517 sq. ft. of Nederland, Colorado. The main living space is inside the containers where you will find 2 bedrooms, a kitchen and a bathroom, an office and a laundry room.
The house looks and actually is very spacious. The ground floor combines the living room with the kitchen in a beautiful open space design.
You can install solar panels on the roof to make your own electricity. As you see, the house is located on a rocky hill where it can be hard to get electricity and running water but you will find a solution if you don't want to live off grid as some of use would love to.
The above house was custom-designed and built for $265,475, which includes the cost of architecture and design, permitting and planning, site work, and the cost of materials and construction.
See more homes and their costs here.